SteppIR Goes W(IR)ELESS!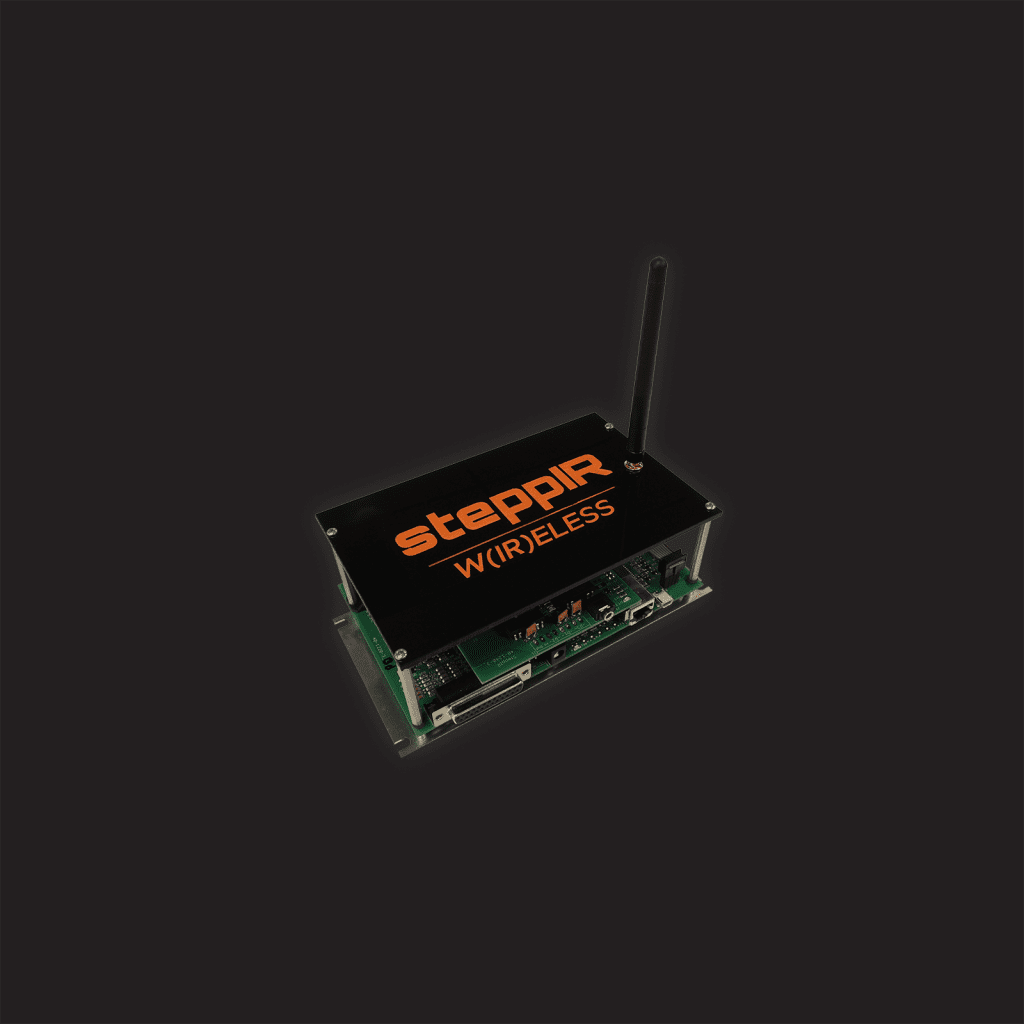 09.20.2017
Today we announced the all new SteppIR W(IR)ELESS remote driver board which uses radio links to replace control cable normally required to operate the antenna. We are incredibly excited to release this product and bring SteppIR products into the wireless world. We have found more and more commercial interest in our products and believe that wireless is the way of the future. And we are bringing the future to our customers today!

The radio link in our wireless system uses frequencies that operate at line-of-sight (2.4 gHz). Additionally, a transmitter board is added to the OptimizIR or SDA 100 electronic controller, and the W(IR)ELESS remote board is placed at or near the antenna site.

Typical SteppIR control cable installations are either above ground or below ground. As many of you know, in above ground applications, the cable is usually resting on the ground or is routed in some other manner, and can be susceptible to damage from weather, nuisance animals, and of course, humans. In below ground applications, the control cable normally requires a conduit system to be installed in which to route the cable, which can be time consuming and expensive.

With the W(IR)ELESS board, the control cable is eliminated from the radio operating room to the power source. Power and ground sources are required for the W(IR)ELESS board, and a typical Yagi installation would place the W(IR)ELESS board at the base of the antenna tower. Then a short run of control cable leads from the W(IR)ELESS board up to the antenna elements. The W(IR)ELESS board includes a mounted polycarbonate protection plate to allow for the ability to handle the board without touching sensitive electronics. For outdoor applications a waterproof enclosure is required.

This is just another one of our great products we are releasing in our mission to continue to bring enthusiasts and companies around the world high quality SteppIR products.

So go ahead and take and look, and stay tuned for more great products over the next year and beyond Contact us to discuss all your HF-communication system needs. Let's get started! Contact us to discuss all your HF-communication system needs. Let's get started!