Introducing the SDA 2000 OptimizIR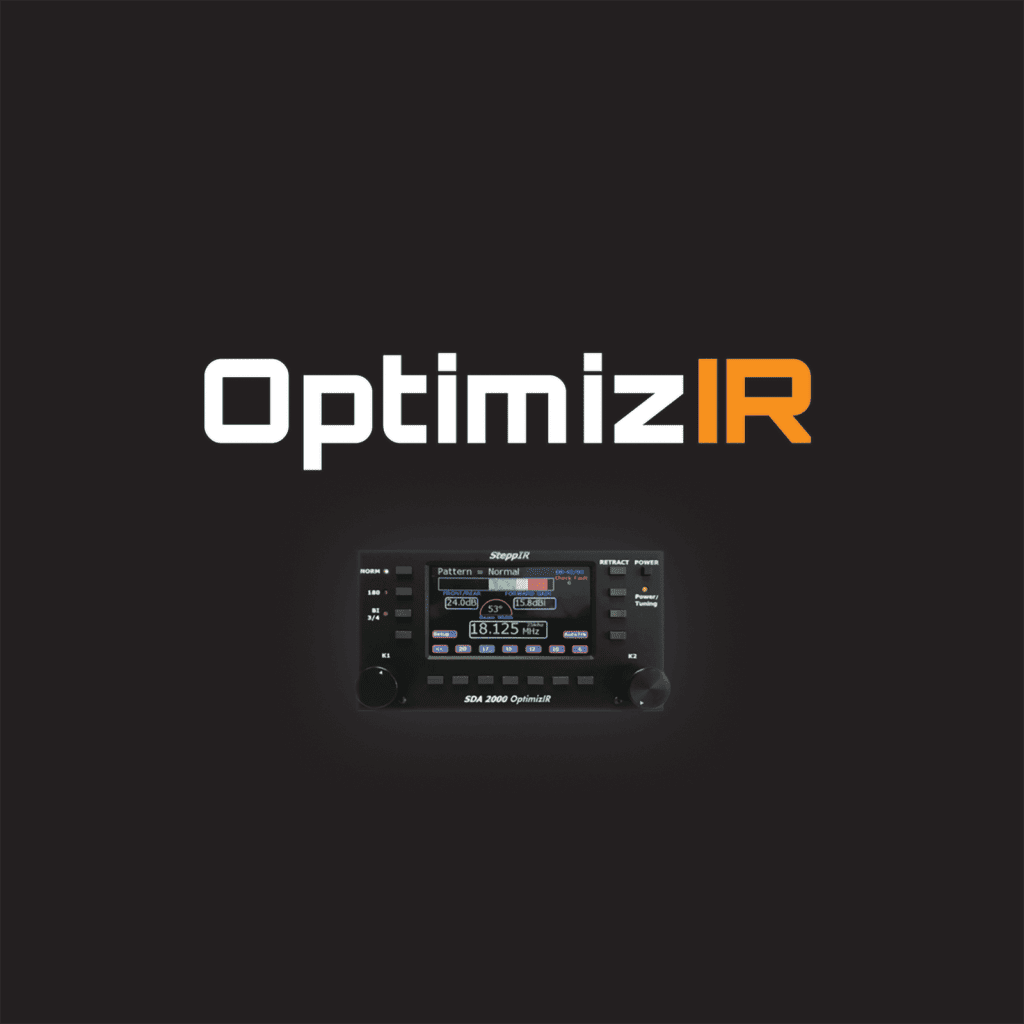 10.20.2017
Today we're incredibly excited to announce the launch of our first antenna optimization product: the SDA 2000 OptimizIR. This replaces your existing controller and provides a new way to interact with your SteppIR antenna. It also is the first step in building a broader set of products for a wider range of industry and commercial uses.
We have spent the better part of the last year finishing up the product and getting feedback from customers to make sure we have a first-class antenna optimizer that can be used with your SteppIR antenna. You can find some more details today in our press release but to highlight what we have in store for you we have listed some of the core features below:
At SteppIR, we pioneered an entirely new way to think about HF-communications. We did that with a single focus: you, the customer. And now we take a critical step to expand our customer base – one that will drive requirements, interest, and exploration into new scenarios like never before. And all we learn we will put back into our great, original amateur products. Like we have always done.
180-Degree Mode. The 180-degree mode allows users to electrically "rotate" the antenna 180 degrees opposite the forward direction beam heading.
Bi-Directional Mode. The bi-directional mode function operates in a similar manner to the 180-degree mode, except when enabled the antenna operates as a hybrid Yagi with forward gain occurring in opposite directions, simultaneously.
Element Retract Mode. With the Element Retract Mode, the user can retract all the elements on a SteppIR antenna to the home position, and the controller will then power down automatically.
Transceiver Interface. This enables the automatic adjustment of each element of the antenna as the radio tunes.
Tuning Relay. The lock-out relay connects via a PTT cable to the RF power source and prevents the amplifier from transmitting while the SteppIR antenna is being tuned.
Advanced Lightning Protection. Each driver chip inside the OptimizIR has a relay in front of it that protects against lightning, nearby lightning incidents and dead shorts.
So go ahead and take a look, and stay tuned for more great products over the next year and beyond! Contact us to discuss all your HF-communication system needs. Let's get started! Contact us to discuss all your HF-communication system needs. Let's get started!